Our Process
Our process is designed to insure that the client is placed in the suitable investments for their specific needs. This process is a collaborative effort and begins with a questionnaire to assess the risk tolerance, investment time horizon and specific account that will fit the client's needs. From there a portfolio is carefully crafted and implemented. Lastly those investments are on regular review to ensure that they make sense for the client given the ever changing markets.
---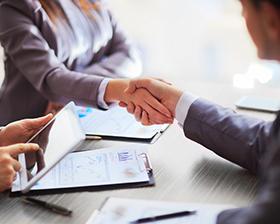 Initial Meeting: Client Discovery and Goal Visualization

An in-depth conversation about your unique situation, your investment experiences and who you are as a person and investor. We go over your expectations, where you want to be financially, and cover areas you might not have thought about before – estate planning*, tax minimization planning, as well as identifying and avoiding possible financial pitfalls.
*Estate planning is done with your estate planning attorney.
Customized Risk Evaluation and Analysis

Customized Risk Evaluation and Analysis – Using specialized risk analysis tools, we collaborate with you to create an optimal balance of risk and return based on your comfort level.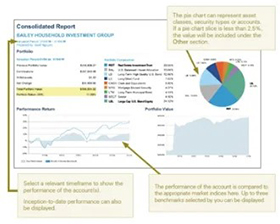 Strategy Development: Client and Advisor Collaboration

Our team will design a portfolio with you in mind. Whether you are looking for capital appreciation, minimal fees, income in retirement, or all of the above, your goals are our focus.